1.Navigate to dForce Lending. Please switch your network to Binance Smart Chain and connect wallet. Click Farm Liquidity in sidebar. Find the pool you would like to remove in "Pancake" and click Detail.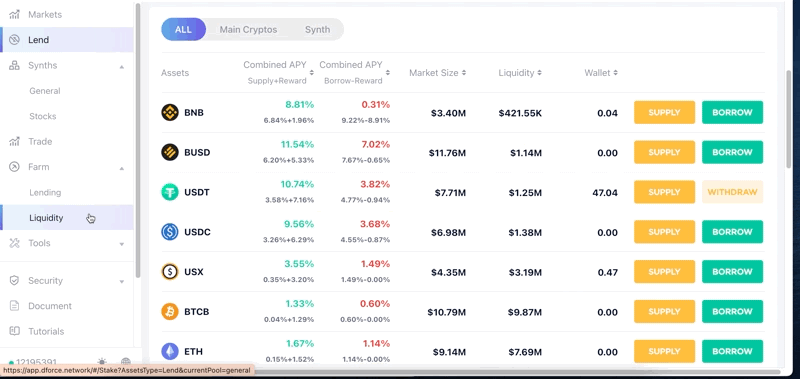 2.Click UNSTAKE. Select MAX, then UNSTAKE, and confirm in your wallet.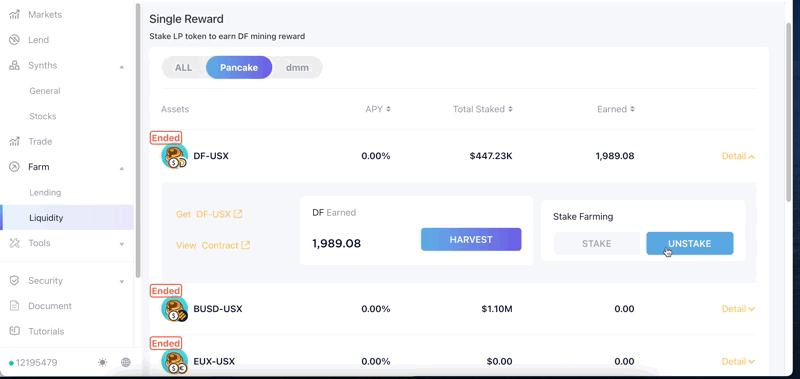 Both your LP tokens staked and all DF you have earned in the liquidity mining will be claimed to your wallet.
3.Navigate to PancakeSwap liquidity pool, find the LP pool you would you like to remove liquidity from.
If the pool is not showing, please paste the token addresses to add the pool manually as the following steps.
DF: 0x4A9A2b2b04549C3927dd2c9668A5eF3fCA473623
USX: 0xB5102CeE1528Ce2C760893034A4603663495fD72
EUX: 0x367c17D19fCd0f7746764455497D63c8e8b2BbA3
4.Click the pool, then click "Remove". You can remove all liquidity since the LP staking mining of BUSD/USX, USX/DF, and USX/EUX has been migrated to KyberDMM. Leaving some liquidity in the pool is okay cause you can earn 0.3% of trading fees.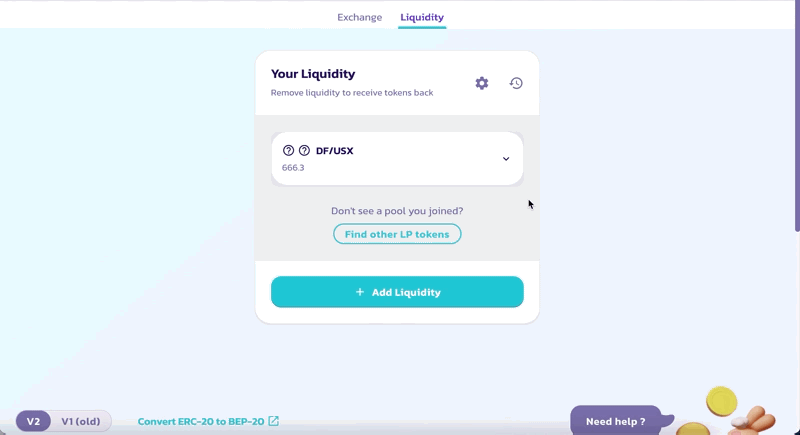 5.Drag the rabbit or click the ratio buttons below to enter the LP tokens amount you would like to burn to get liquidity pair back.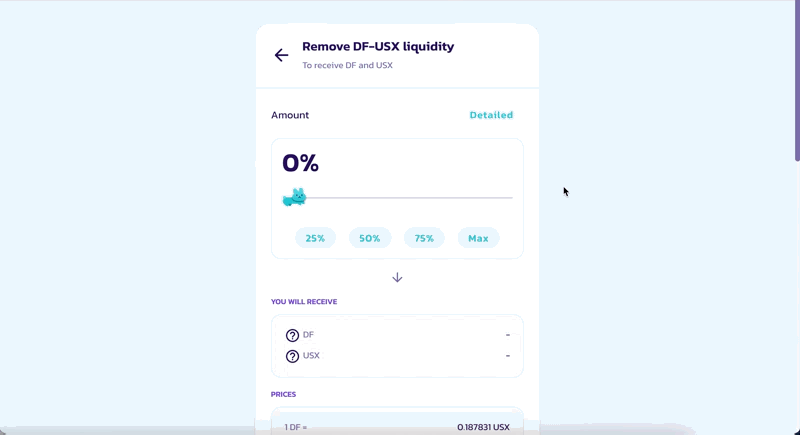 You can also click "Detailed" and enter the amount of single token - the LP amount will then be calculated out automatically.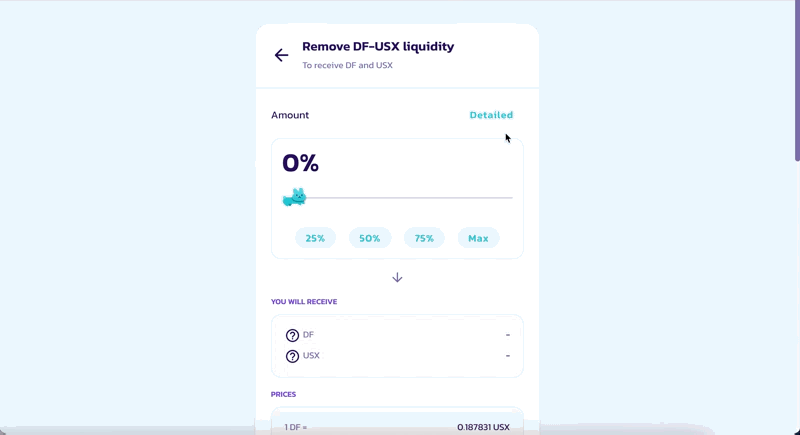 After entering the amount, click Enable and sign in your wallet.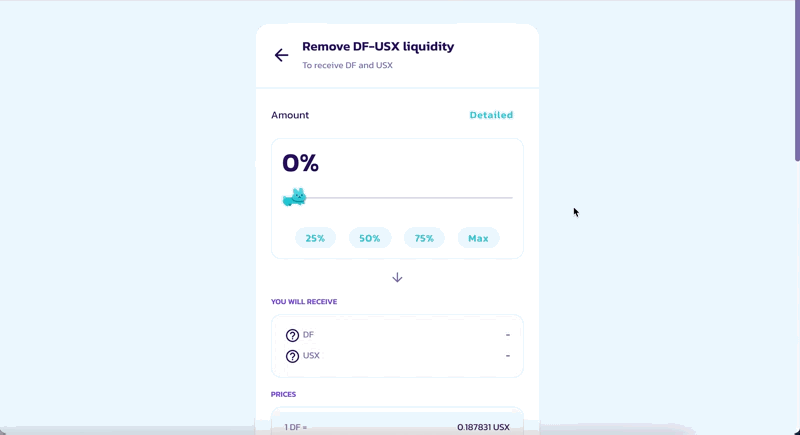 6.After the signature, click Remove - Confirm, then confirm in your wallet.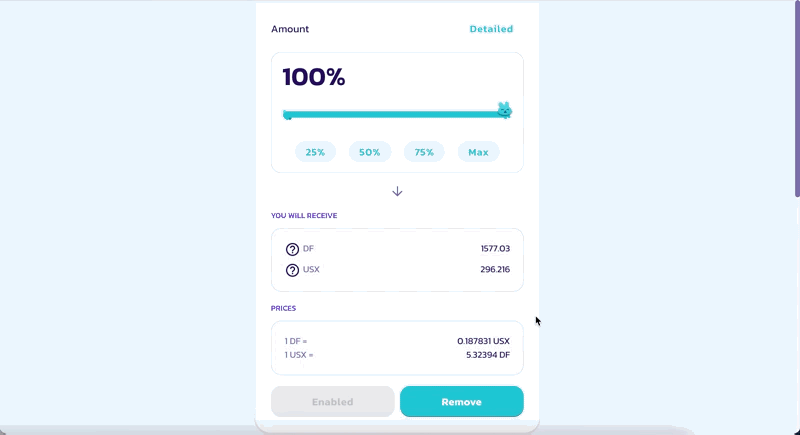 7.The pool will be removed from PancakeSwap liquidity pool page if you have removed all liquidity.