Summary
This is a proposal to add Coinbase Wrapped Staked ETH (cbETH) to dForce Lending.
Motivation
Coinbase Wrapped Staked ETH ("cbETH") is a utility token that represents Ethereum 2 (ETH2), which is ETH staked through Coinbase.
With cbETH, Coinbase aims to contribute to the broader crypto ecosystem by supporting high-utility wrapped tokens and open sourcing smart contracts. Coinbase customers can wrap their locked staked ETH to receive cbETH, which can be in DeFi and other dapps.
cbETH follows the cToken model, which allows it to be ERC-20 compliant and easier to integrate with DeFi more broadly. cbETH can be unwrapped for staked ETH plus accrued rewards net of Coinbase staking fees and any network-imposed penalties. Rewards and penalties affecting Coinbase staked ETH change the conversion rate between cbETH and underlying staked ETH.
cbETH is now the 2nd largest ETH liquid staking derivatives by date (Source: Dune Analytics), with $2.1b market capitalization and 24H trading volume of $11m at the time of writing.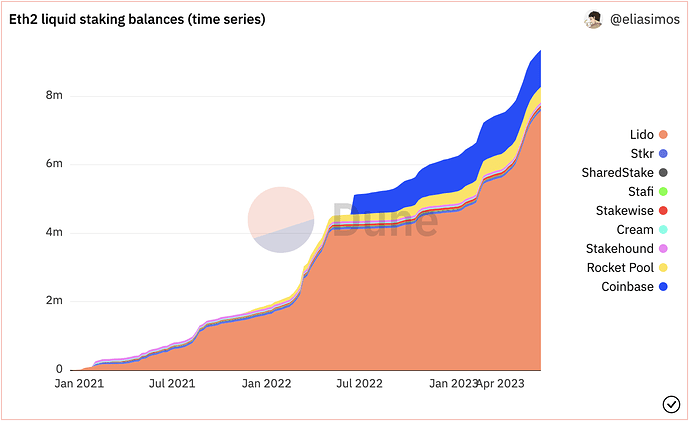 Most cbETH's trading volume comes from Coinbase and Uniswap, according to Coingecko.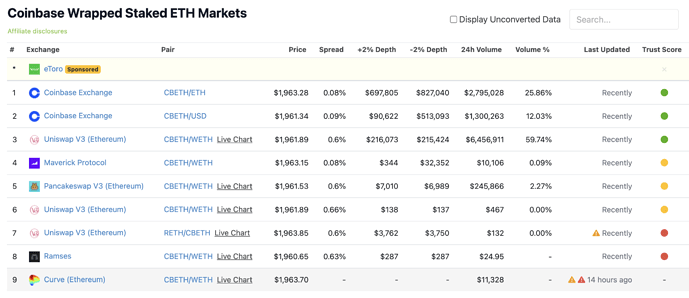 cbETH will offer dForce users an alternative to Lido's wstETH.
Specification
Risk parameters
Collateral enabled: Yes
Supply cap: 10,000
Borrow cap: 10,000
LTV: 82.5%
Borrow factor: 100%
Reserve factor: 15%
Close factor: 50%
Liquidation incentive: 7%