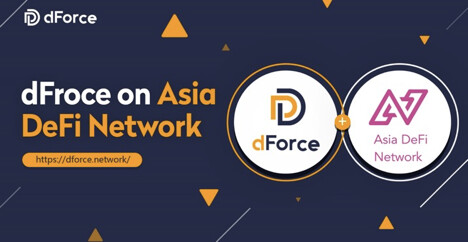 We are excited to announce that dForce has joined Asia DeFi Network to accelerate the development of DeFi in Asia. Mindao Yang, Founder of dForce, will also serve the role of Mentor to share his expertise and guidance to support the growth and development of mentees.
Launched by LongHash Ventures, ADN aims to build a rigorous venture building platform to foster and shape the DeFi ecosystem in Asia. We expect this partnership with ADN will bring strategic business opportunities, including institutional liquidity bootstrapping, partnership expansions, and ecosystem building. This will help boost awareness and assets on the newly launched dForce Lending and Synthetic Asset Protocol.
Commenting on the launch, Mindao Yang, Founder and CEO of dForce Network, said, "As dForce starts expanding our interoperable DeFi network consisting of a complete suite of offerings including lending, assets, and trading, I believe dForce stands out for its unique value proposition to different partners in the DeFi space. We look forward to joining hands with like-minded partners to further expand DeFi and bridge Trad-Fi and DeFi."
About Asia DeFi Nework (ADN)
ADN has onboarded notable investors including Alameda Research, Fenbushi Capital, Hashkey Capital, ImToken Ventures, IOSG Ventures, NGC Ventures, and Spartan Group. ADN will comprise a 12-week program, giving DeFi projects hands-on support across liquidity bootstrapping, smart contract security, and tokenomics, and will connect projects with blockchain-native investors, DeFi founders, and financial institutions.