Summary:
dForce lending protocol has been operating smoothly since its deployment in March 2021, and it is necessary to re-assess risk parameters for supported assets. All proposed adjustments will be applicable to dForce lending protocols deployed on Ethereum, BSC, and the soon-to-be-launched Arbitrum.
Background:
After 6 months of steady operation, dForce Lending now boast over $120m supplied assets, and it is necessary to perform another assessment for supported assets in order to further understand each specific instance of risk and manage them more effectively.
Proposal:
Please refer to the table below for risk parameters of supported assets on dForce Lending, with proposed changes highlighted in RED:
On Ethereum: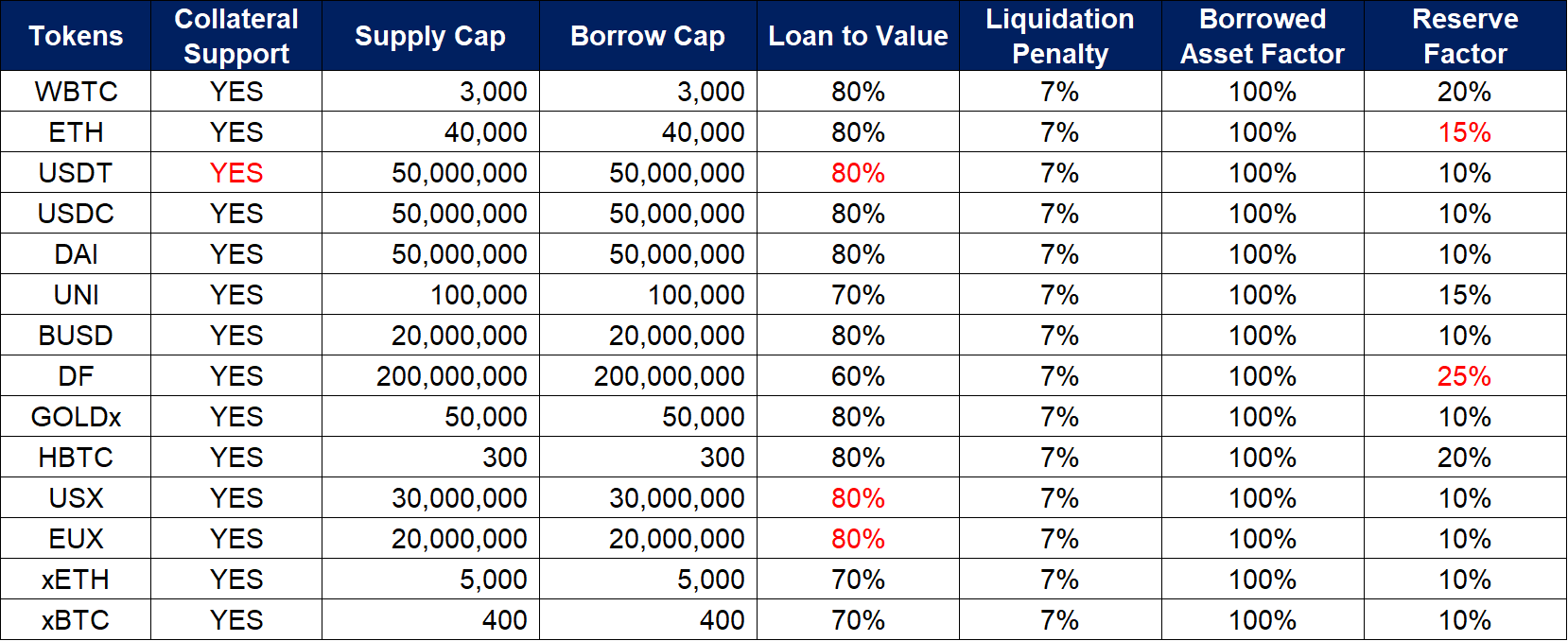 On BSC: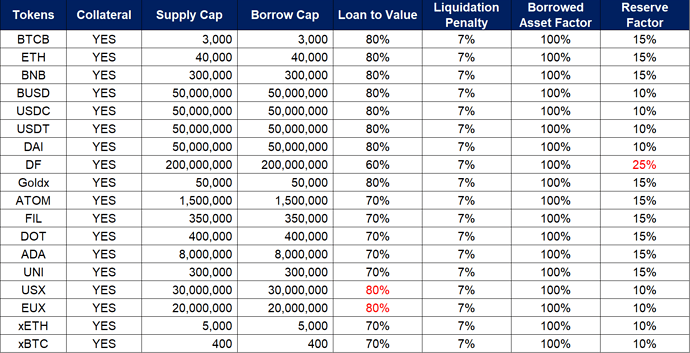 Key takeaways from the revision:
Add collateral support to USDT on Ethereum. We propose to extend collateral support to USDT on Ethereum in compliance with BSC (USDT-backed loans have been activated on BSC already). USDT has been significantly de-risked over the past 6 months, with increased transparency on the breakdown of its reserves (examined by Moor Cayman) and the release of Consolidated Reserve Report.

Increase the LTV of USX and EUX from 70% to 80%. We propose to increase the LTV of USX and EUX to 80% after months of market-validated operation, which is quite a common parameter with stablecoins, allowing the interest rate of USX and EUX to stay in line with the broader market with improved capital efficiency.

We also propose to adjust the Reserve Factor for some of the supported assets, achieving unified standards across Ethereum and BSC.