Free Staking allows DF holders to stake and unstake at any time, and earn a passive yield. Now we are going to walk you through the unstaking process.
Navigate to dForce, click on 'Staking' and choose 'Free Staking' to continue.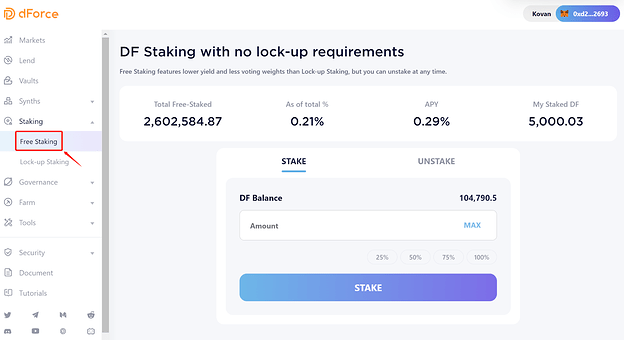 Switch to 'Unstake' and enter the amount of DF you would like to withdraw (exit from Free Staking), and click on 'Unstake' to continue. You will need to confirm the transaction from your metamask.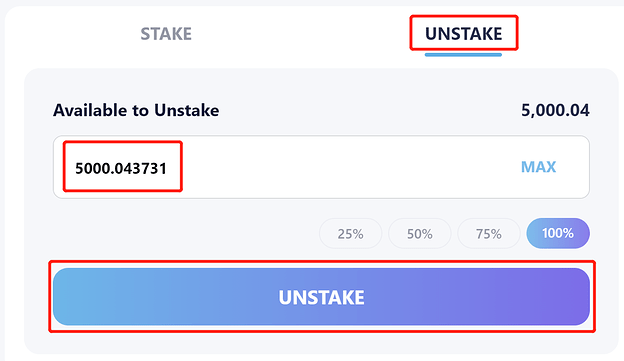 Now you have successfully exited from the Free Staking and you will be able to see DF balance in your wallet now!
Contact us via Twitter / Telegram / Discord if you have any questions.