The dForce Lending campaign has already started. A total of 100,000 OP token rewards (or 1,190 OP token rewards per day) will be distributed to the supplier of USX on dForce Lending over a 12-week period.
Below, we'll have a walkthrough of how to get $OP rewards through dForce Lending.
Navigate to dForce Dapp and deposit USX and receive iUSX as a receipt for your deposit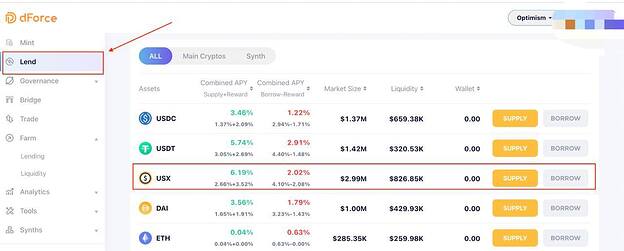 Stake iUSX to earn &OP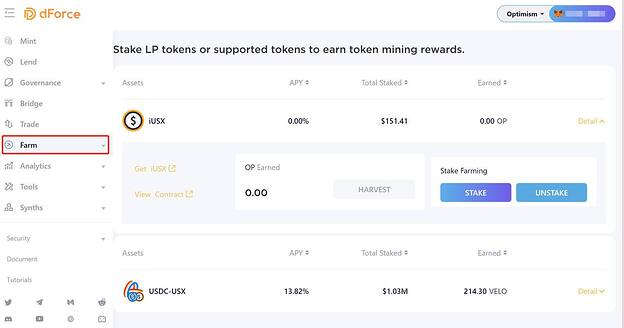 We welcome you to join our community to participate in related discussions.