Add Optimism Network to your wallet
A varities of wallets including Metamask and Trust Wallet support Optimism. Check the wallet whitelist: Wallets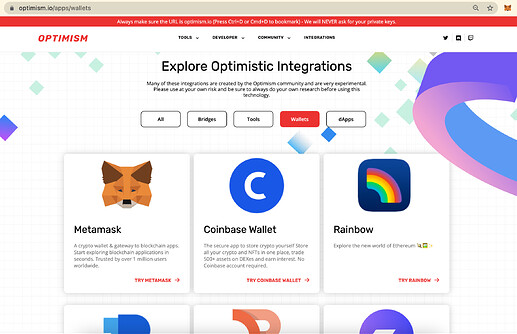 Add Optimism manually:
Network Name: Optimistic Ethereum
RPC URL: https://mainnet.optimism.io/
Chain ID: 10
Currency Symbol:ETH
Block Explorer URL: https://optimistic.etherscan.io/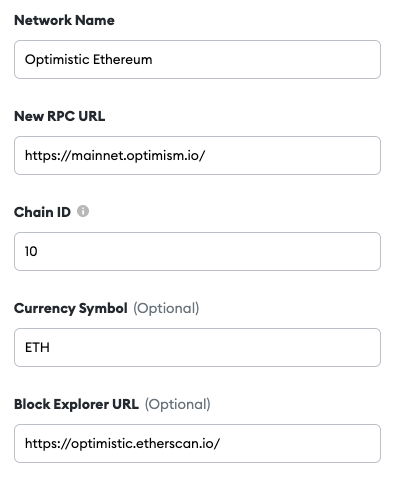 Crosschain
1.Optimism official bridge: Optimism Gateway
2.Other bridges: Hop Exchange、Teleportr、Celer Bridge, etc.
Check full Optimism bridge list: Bridges
P.S:
ETH is the native currency in Optimism, so in order to transact, you'll need to bridge over some ETH first.
Withdrawals on the standard official gateway take 7 days to claim. You will be rerouted to Hop Protocol or Celer for an instant withdrawal unless selected otherwise.
Please be noted that Optimism is still in early stage, we recommend that you limit your deposits to modest liquidity for the time being.
Tools
Optimism blockchain browse: The Optimistic Ethereum